A More Comfortable, Affordable Solution
Are you unhappy with how traditional, ill-fitting dentures feel? Dr. Henninger offers a type of overdenture, known as a snap-on denture, as a removable, more convenient alternative to complete your smile.
Snap-on dentures are secured to your jawbone with dental implants, promoting a durable foundation and healthy bone growth. Discover how you can benefit from this tooth replacement solution.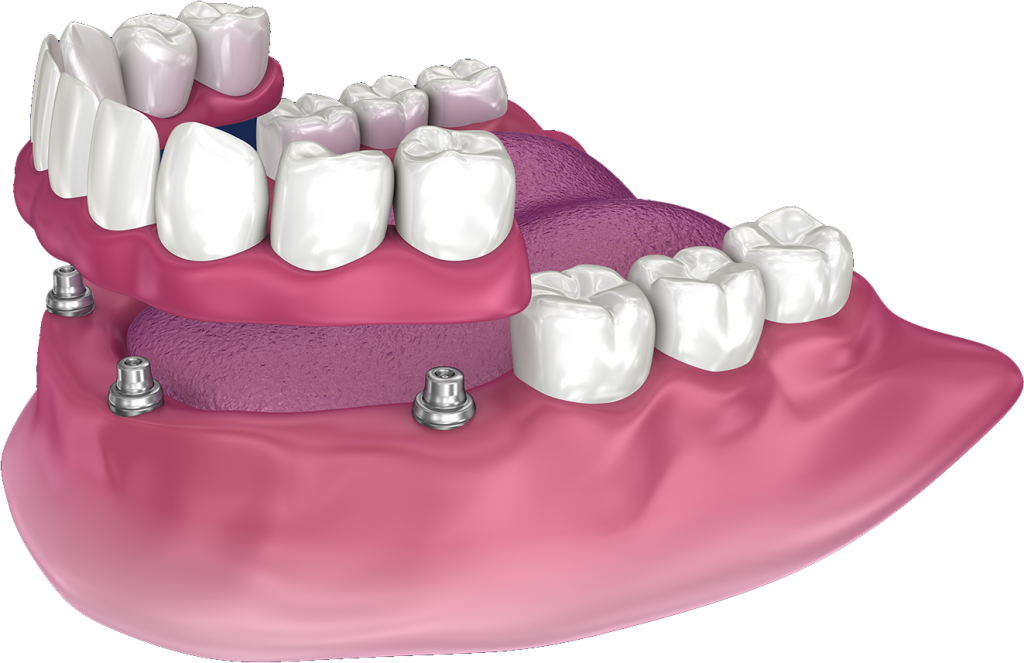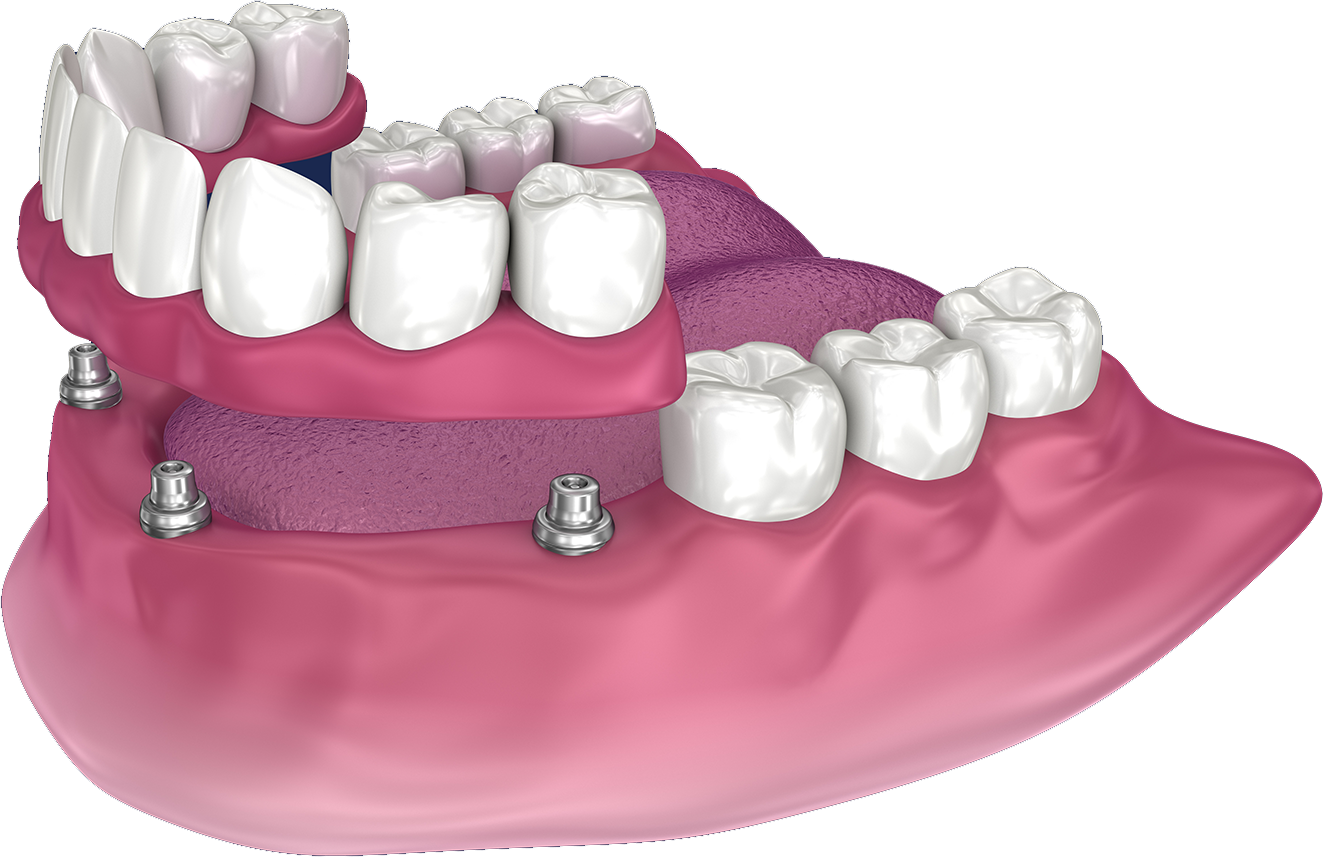 Benefits of Snap-On Dentures
Compared to traditional dentures, snap-on dentures can enhance your appearance while providing a number of advantages. Snap-on dentures are:
Beneficial for your jaw and facial structure, promoting bone growth
Designed to improve your oral health by protecting your gums
Completely removable, providing optimal comfort and convenience
An affordable tooth loss restoration option
Secured to your jaw, preventing them from sliding out of place
Accurate, Predictable Results
Scheduling your free consultation with Dr. Henninger at our Vista dental practice is the first step toward achieving your stunning new smile. During this visit, he'll examine your oral health, discuss your expectations, and explain what to expect when receiving your snap-on dentures.
We use both digital and physical impressions to ensure lasting results and help you live more comfortably. With iCAT 3D imagery,  our San Diego dental implant provider can plan your treatment with the utmost precision. This is important because the success of the procedure is based on bone volume and density, as well as how well the implants integrate with the jaw.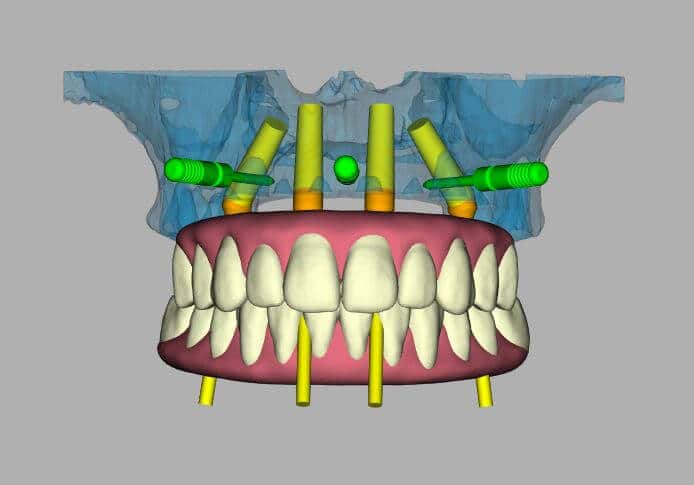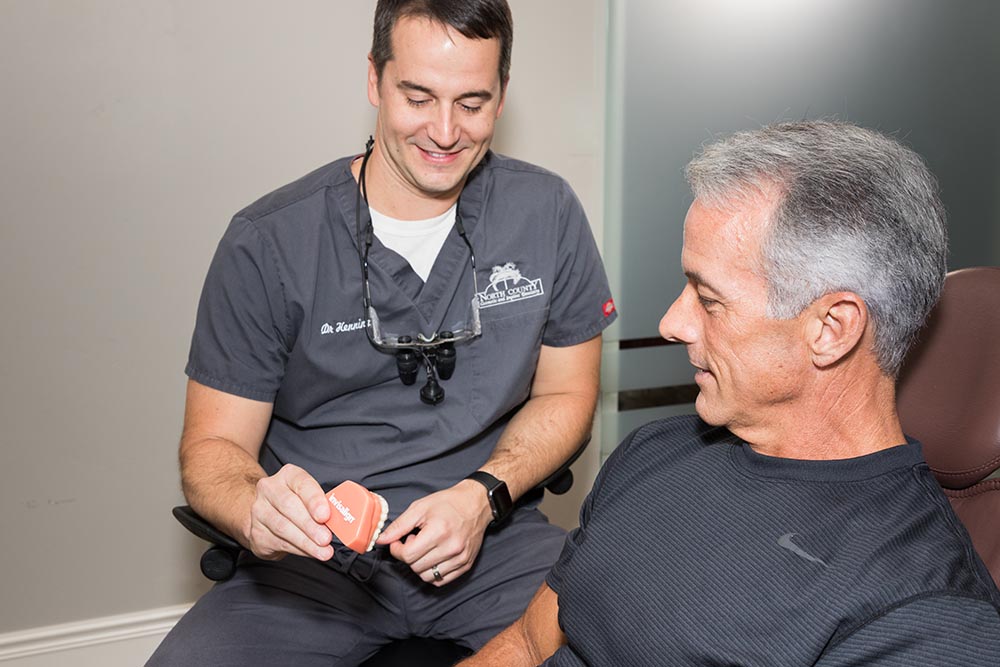 The Snap-On Dentures Placement Process
During dental implant placement, Dr Henninger can provide you with IV sedation to alleviate any feelings of discomfort or anxiety. Your implants will be secured to your jawbone, providing a durable foundation for your sanp-on dentures.
After the surgical site has healed, you'll come back to our office so Dr. Henninger can attach your dentures to the implants.
Snap-On Your New Smile Today
Here at North County Cosmetic and Implant Dentistry, we want each patient to achieve their dream smile without breaking the bank. That's why we feature snap-on dentures secured with dental implants as an affordable alternative to traditional dentures.
Contact our Vista dental office at (760) 940-2273  to schedule your no-obligation consultation with Dr. Henninger and get started. We also frequently treat patients from surrounding areas in San Diego County, including Ocenaside, Vista, and Encinitas.
Frequently Asked Questions