Single & Multi-Tooth Replacement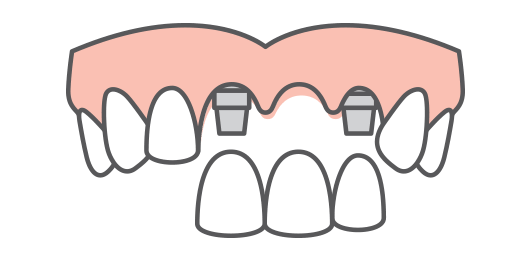 Full-Arch Teeth Replacement
Single- & Multi-Tooth Replacement
Imagine a solution for tooth loss that looks, feels, and functions like a natural tooth, while also boosting your self-confidence. Dental implants are a secure, long-lasting solution that can provide stunning, natural-looking results to anyone who has lost one or more teeth.
Tooth loss may occur for a variety of reasons, including genetics, health habits, and physical damage. Here at North County Cosmetic & Implant Dentistry, Dr. Henninger can help you achieve your dream smile with this life-changing tooth replacement solution.
We use 3D modeling technology and a computer-guided implant system to optimize a custom treatment plan that delivers greater accuracy and precision when your implant is placed. Schedule your consultation at our Vista, CA practice today — there's no risk and everything to gain.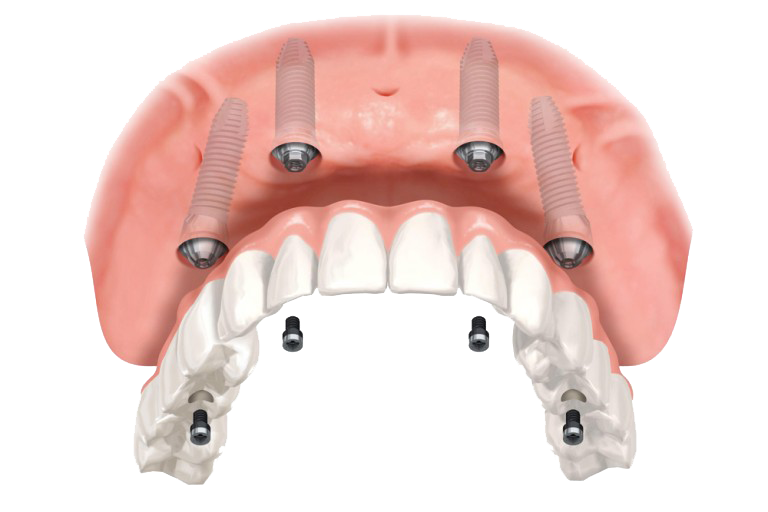 Full-Arch Replacements
Here at our San Diego dental office, we offer implant-supported bridges for full-arch restorations, which bring all the benefits of dental implants to rejuvenate your smile. A full-arch implant solution can replace an entire arch of missing teeth in either your upper or lower jaw.
With our implant-supported bridges, you'll receive great advantages such as they:
Look and function like natural teeth.
Are a cost-effective way to get all of your teeth back.
Protect your jaw from bone loss.
Offer greater comfort and stability than a traditional bridge.
One of our most popular options for a full-arch restoration is "Teeth in a Day," which allows our patients to attain their newly restored smile in just one day. Dr. Henninger can see if same-day implants are right for you during your initial consultation at our Vista practice. We're also happy to see patients from surrounding areas in San Diego County such as Oceanside, Carlsbad, and Encinitas.
Snap-On Dentures
Traditional dentures use suction and adhesive to stay in place, but they often have limited functionality because they move around often and are uncomfortable. We offer an improved solution to traditional dentures with snap-on dentures using dental implants.
With this affordable alternative to stabilize dentures, Dr. Henninger can help enhance your speech and empower you to eat all your favorite foods again without any difficulty.
Snap-on dentures are anchored to the jaw using dental implants which eliminates soreness in the gums and provides better stability for your denture restoration.
With snap-on dentures, you won't have to worry about a loose-fitting denture any longer. Instead, you'll be able to showcase your new beautiful, natural-looking smile and exude your confidence to the ones you love.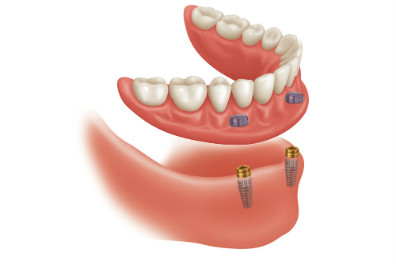 Why Our San Diego Patients Choose Us
Dr. Henninger and his dental partner Dr. Huenergardt have over 40 years of combined experience, and it shows in our dental implant process and in our work. To us, your visit is more than an appointment, it's an experience that we endeavor to make as excellent as possible.
We ask for feedback from all of our patients, and 96.4% of our patients would refer their family or friends to us. We can help change your smile and even better, change your life.