Tooth loss, whatever the cause, can have such an adverse impact on our wellbeing, both physically and emotionally. These issues are very serious and can impact us throughout our lives, from having to treat dental infections to suffering from a lack of confidence. Dental implants present an incredible solution that combines great health benefits with genuinely stunning aesthetics.
Let's learn more about how tooth loss can influence our health.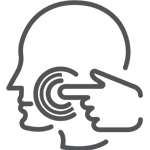 Tooth loss can start to affect how you speak and what you can eat.
People who are missing teeth often start slurring their words, making it more difficult to communicate. It can also weaken your bite and make it challenging to keep eating your favorite food, like steak and even hard fruits.
Dental implants act much like natural tooth roots and support porcelain crowns that act much like natural teeth, and both act to restore functionality that may have been limited before.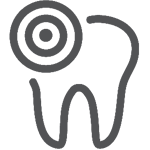 Increased risk of oral infection.
A gap between teeth can act as a "food trap," making it hard to reach food particles and other debris with your brush and floss.
People with missing teeth have an increased risk of infections, such as tooth decay and gum disease. This can lead to tissue loss and other dental health problems, raising the costs of treatment over the long-run by requiring more work to keep your wellbeing on the right track.
Dental implants offer the most comprehensive health benefits out of all restorative options.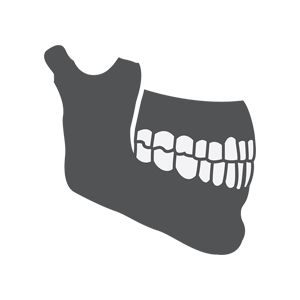 Weakening of the jawbone.
Your tooth roots help keep your jaw strong by transmitting the force and energy of your daily routine, including chewing and speaking, to the bone that holds your teeth in place. Just like a muscle, the jaw's tissue is strained and then repaired, making it stronger.
When you are missing teeth, this process cannot take place and therefore the jaw begins to lose its shape. Implants are the only solution that protects the jaw from further bone loss.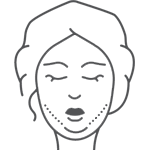 As your jaw begins to lose shape, the skin around your jawline loosens and starts to hang. This can cause premature wrinkling, which hides the shape of your jaw and makes you appear older.
By protecting the jaw, dental implants can help prevent this issue. If you have already suffered from bone loss, a supplemental treatment may be able to help you get back on track.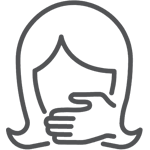 I remember a patient who explained to me that her motivation for her dental implant treatment was her grandson. She said that he was afraid of her because of her missing teeth. It affected how she interacted with him and whether she could at all.
Tooth loss can cause a profound change in our social lives and how we feel when there are people around us. It can impact your love live and your friendships, and can ultimately change how you feel about yourself. We all deserve more confidence and a better life.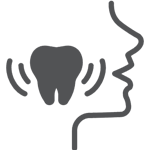 Increased likelihood of pain.
Missing teeth expose these openings to the elements. Our nerves travel from our teeth, through the sockets, to the rest of our body, and an empty gap can give reason to greater sensitivity in the affected area. Discomfort, irritation, and pain can result.
Dental implants can help protect these areas by replacing the tooth root and providing support for a natural-looking crown.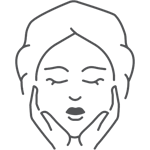 Just by smiling authentically we feel happier. We associate smiling and laughter with positive energy. It's why a fake laugh often turns real without you ever intended it.
How can we be happy when we are afraid to smile? It's no wonder tooth loss is associated with a greater risk of anxiety and depression. Tooth loss doesn't need to lead to this.
Dental implants are long-lasting, cost-effective, and look unbelievably genuine. Doesn't that already want to make you smile?
Why Our Patients Choose Dental Implants:
Long-lasting: Clinical studies show 15+ year success rates of up to 94 percent.
Restored functionality: Eat your favorite foods and enjoy conversations with your friends, without having to worry about pain and discomfort.
Rejuvenation: Prevent premature wrinkling around the jawline and aesthetically enhance your smile, helping you look younger and more confident.