Restore a Full Arch of Missing Teeth
Patients who are missing a full arch of teeth often assume that dental implants can't help them. In fact, this is far from the case as Dr. Henninger is happy to offer Teeth-in-a-Day implant dentures. Using just four to six dental implants, he can secure a full denture to your jaw for an attractive and stable solution. Best of all, he'll complete the whole surgery in just one appointment.
Unlike traditional dentures, implant-supported dentures won't ever fall out or slide around in your mouth. Instead, they're permanently anchored to your jaw for unmatched security and convenience. Explore our guide to learn more about Teeth-in-a-Day and how it can benefit you.
What Is the Difference Between Dental Implants and Teeth-in-a-Day?
A dental implant is a titanium post that's inserted in your jaw to replace the natural tooth root. Implants are used to support a crown, bridge, or denture, depending on your needs.
Teeth-in-a-Day is a specialized treatment that uses four to six dental implants to secure a full-arch denture, providing you with a new set of teeth in just one appointment. Unlike with traditional implants, you can replace all of your teeth at once and enjoy the benefits of a stunning smile immediately.
DENTAL IMPLANT
SUCCESS RATE
Live Your Life Without Restrictions
Some patients who wear traditional dentures are too embarrassed to eat around others in case they can't chew a certain food or their dentures fall out. Dentures can also affect your speech, causing you to slur your words and making you difficult to understand at times.
To make matters even worse, traditional dentures are difficult to keep clean and need to be soaked overnight. You'll have to remove them every day and use messy adhesives to re-apply them. On the other hand, implant dentures can be cleaned just like natural teeth and are never removed.
Teeth-in-a-Day is a superior solution that allows you to eat, speak, and smile with total confidence. You can feel free to socialize and enjoy all your favorite foods without any concern.
Do I Need a Bone Graft to Get Teeth-in-a-Day?
Teeth-in-a-Day is unique among dental implant treatments in that it doesn't require a strong, healthy jawbone. The treatment involves strategically placing your implants to maximize your healthy bone tissue, making a bone graft unnecessary. This allows many patients who don't qualify for traditional implants to restore their smile.
How Our Technology Improves Your Procedure
Dr. Henninger uses our advanced CBCT scanner to create a 3D digital model of your entire mouth. This allows us to observe factors such as your level of bone density in detail and plan your dental implant surgery with unmatched precision.
Our Vista dental practice is one of the few that also creates a physical model to compare to the digital one. This additional perspective offers further insight and helps us provide even more accurate treatment.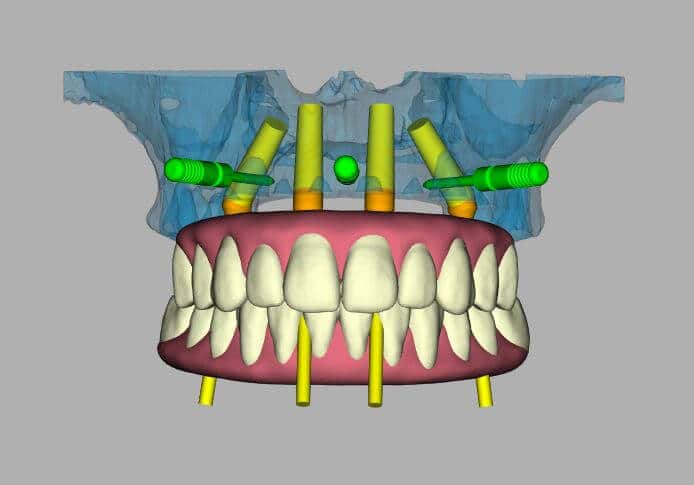 How Long Does Teeth-in-a-Day Last?
Dental implants are extremely durable and can last a lifetime with proper care. Typically, they'll last at least fifteen years. Your dentures will likely need to be replaced every five to ten years, though they may last longer if you maintain excellent oral hygiene habits.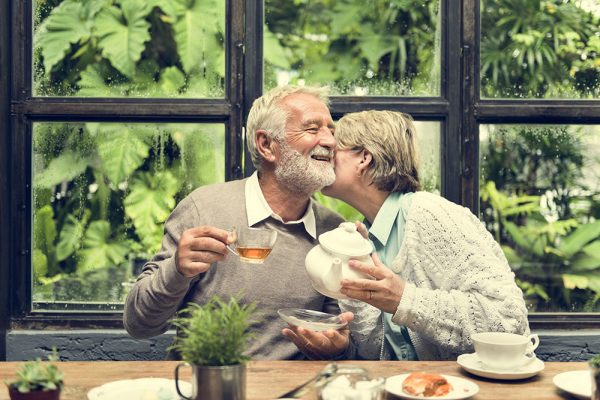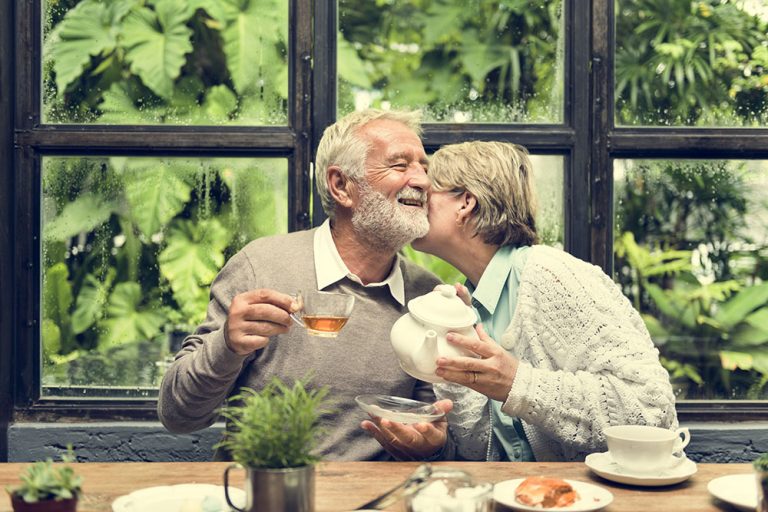 Ideal Candidates for Teeth-in-a-Day
Any patient who is missing a full arch of teeth may benefit from Teeth-in-a-Day. The procedure is much faster and less-invasive than replacing each tooth individually, and the restoration offers much greater functionality and convenience than traditional dentures.
Typically, dental implants require a strong jawbone, but Teeth-in-a-Day maximizes your healthy tissue to eliminate the need for a bone graft. Best of all, you won't have to wait months to show off your new smile — instead, you'll walk out of our office with a healthy and beautiful smile right away.
Are Teeth-in-a-Day Implant Dentures Right for Me?
Teeth-in-a-Day is a great way to restore your smile if you're missing an entire arch of teeth and want a more stable alternative to traditional dentures. It's ideal for patients seeking a fast, long-lasting tooth restoration that'll last for years to come. 
To learn more about Teeth-in-a-Day, give us a call at (760) 940-2273  and we'll schedule your consultation with Dr. Henninger. When you visit our dental office, our San Diego dental implant provider will determine if Teeth-in-a-Day implant dentures is the best treatment option for you.
Frequently Asked Questions