What Are Dental Implants?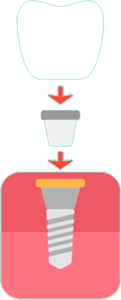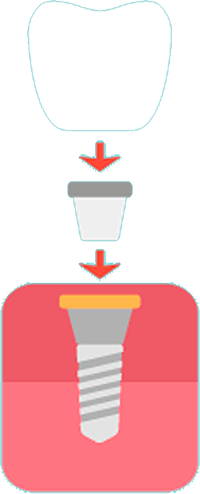 Dental implants are natural-looking, durable tooth replacements that improve the smiles and confidence of many people. Implants are also the only tooth replacement solution that keeps your jawbone strong and can reverse bone disintegration. 
Our patients love their dental implants for all these reasons and because they're easy to take care of. Implants don't require special care or tools — you can simply take care of them as if they're natural teeth.
The Dental Implant Process
The dental implant process consists of three main appointments: your
consultation
,
fixture placement, and final placement.
At your consultation, our Vista dental implant provider will examine your oral health and determine whether you need supplemental procedures. Dental implants require gum and bone health, and these procedures can improve your implant's chance of success. 
Once you've been cleared for a dental implant, Dr. Henninger can surgically place your titanium fixture. The surgery itself is quick and accurate thanks to the CBCT technology we use to create a 3D model of your mouth.
Healing takes the most time during the dental implant process. During this stage, your implant will integrate with your jawbone during osseointegration, creating a strong base for your new tooth.
When your fixture has successfully bonded with your jawbone, you'll be able to receive the final pieces of your dental implant. The abutment connects the fixture to your beautiful crown, the only part of the implant anyone will see. It's color-matched to your other teeth, so it'll blend in seamlessly with your smile.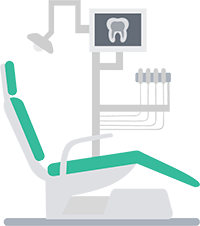 Are You a Candidate for Dental Implants?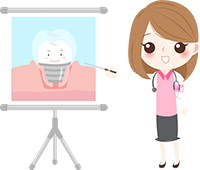 You're a candidate for dental implants if you want a beautiful, gap-free smile with a tooth replacement solution that looks and feels natural. 
While dental implants are a great option for most people, there are some considerations you may have to make before getting them. Some people need supplemental procedures such as gum grafting or bone grafting before the dental implant procedure for a higher likelihood of success.
Luckily, Dr. Henninger can perform all of these procedures right here in our Vista, CA office. This ensures your dental implant procedure goes as smoothly as possible.
Frequently Asked Questions
Discover Your Brand-New Smile
Your new smile is within reach — simply call our office in Vista at 760-940-2273  or fill out the online contact form located on this page. Dr. Henninger also treats patients from nearby areas in San Diego County such as Oceanside and Carlsbad. We'll be happy to speak with you about your dental implant options and schedule a consultation so you can begin your journey.