Dental Implants: Available to More Patients Than Ever Before
Dental implants are a remarkable solution because they function and look like natural teeth. Unlike dental bridges, they also don't require you to file down or damage healthy adjacent teeth,. This makes dental implants a highly attractive option for anybody seeking to replace missing or damaged teeth.
Because implants use the jawbone to anchor in place, an ideal candidate has ample bone and soft tissue (gum) density. The longer the missing tooth has gone without being replaced, the more narrow the jaw ridge likely is. In these cases, patients may have to undergo supplemental treatments in order to restore the health of their jaw and/or gums.
Supplemental procedures are common, and they offer a viable path toward implant treatment.

Our jaws perform several vital functions and one of these is to anchor our teeth in place. The jaw also benefits from our teeth, which transmit the energy and force of our chewing and speaking down to the bone, strengthening the tissue and stimulating its regeneration.
When a tooth falls out, is extracted, or simply never grows in, and it's not replaced by an implant, there's no longer something there to stimulate the jaw. As a result, the tissue begins to disappear and the jaw's ridge starts to dip and narrow.
Without sufficient bone density, an implant can't be secured. If this is the case, a bone graft can help restore tissue density to the affected area of the jaw and make the placement of a dental implant possible.

We use the i-CAT, which makes a 3D digital impression of your oral anatomy, down to the density, volume, and dimensions of the jaw. This technology allows us to plan your treatment with more precision. By finding the most optimal location for the implant, we also try to minimize the need for bone grafting altogether.
That being said, sometimes grafting may be necessary.
A bone graft is a procedure in which bone tissue is applied, or grafted, to the area of the jaw that needs strengthening. As it heals, this new tissue will regenerate and strengthen, reinforcing and replacing grafted tissue with bone generated by your body.
A restored jaw improves your candidacy for dental implant treatment. It also helps maintain your facial structure. Areas of the jawline where your bone is weak are prone to suffering from premature wrinkling of the skin and can take on a "sunken" look. A bone graft can help avoid these issues and even reverse them.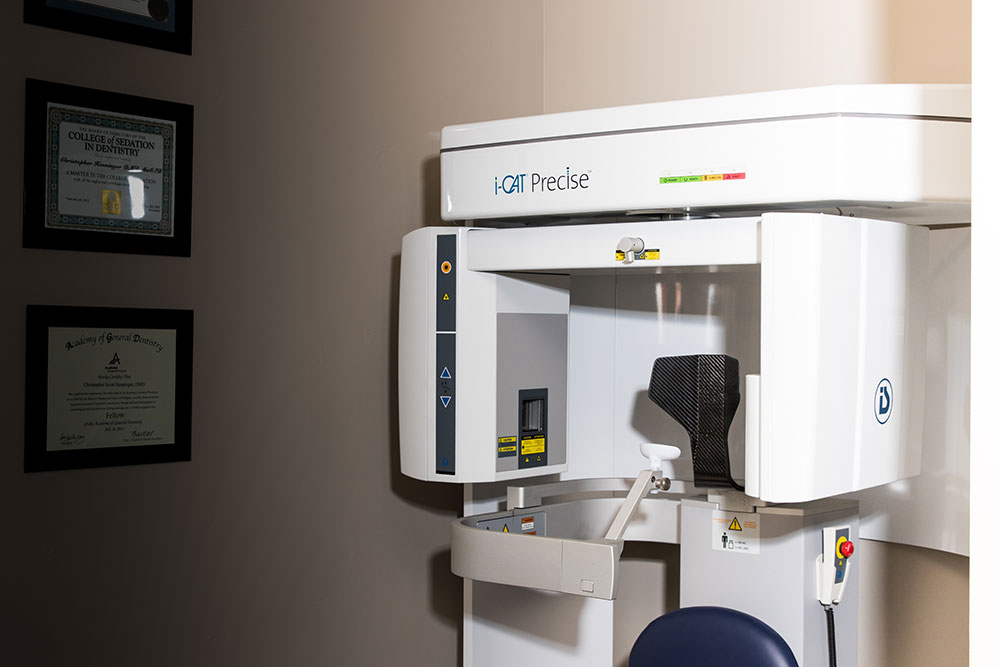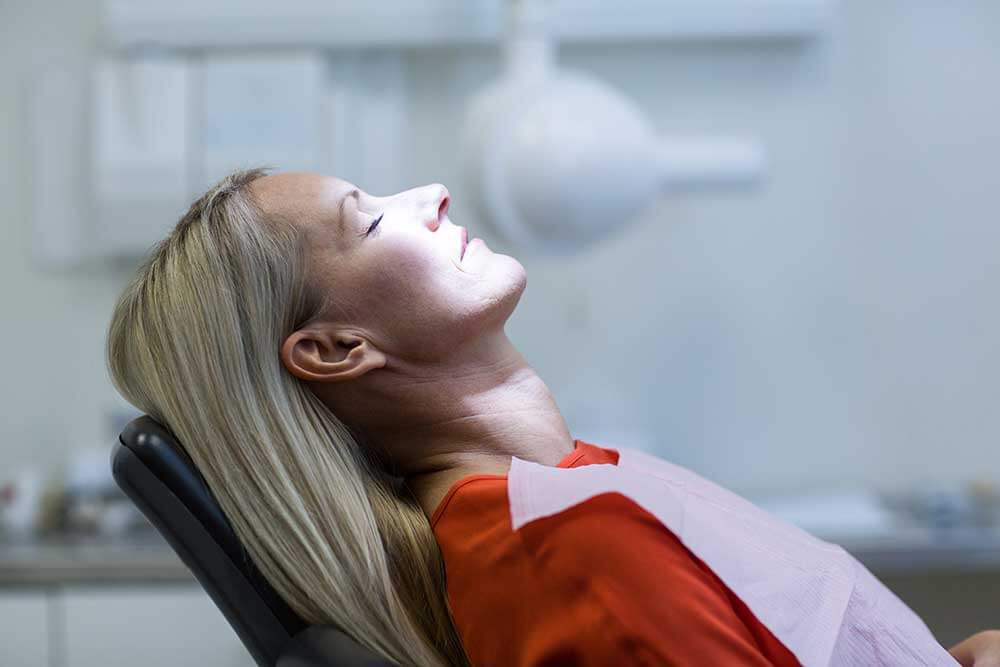 IV Sedation Certified Restorative Dentist
Dr. Christopher Henninger is one of only 5% of restorative dentists certified in IV sedation. IV sedation is safe, effective, and fast-acting, helping you get the dental care you need without fear, anxiety, or discomfort.
Furthermore, IV sedation is an excellent option during complicated procedures because it allows us to get more done in the same day. This means fewer visits to the dentist and faster results.